Message Board
Practice Cancelled
Just wanted to remind everyone that I cancelled this Tuesday's practice at the Ice Haus. I will keep you guys updated if there is a stick and puck we can meet at.
Nick Aiello - Sun, Aug 31 2014
---
NEWS!
Hi guys,

I just wanted to send out another message to remind everyone of our first practice session, which is a week from today 9PM @ The Ice Haus. I forgot to mention it before, but please bring at least $15 cash to pay for the ice time. Basically the team pays $170 for an hour of ice time, which I'd like to distribute evenly through the team.

Also, jersey and socks have been ordered. I'm hoping to have the jerseys by Monday, so I can distribute them at practice. We had to go with a different design then the one I previously showed to you guys, but I think you will all like them!

Be sure to get ahold of me if you all have any questions!


-Nick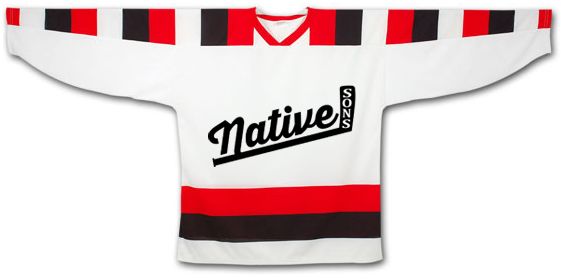 Nick Aiello - Mon, Aug 18 2014
---
PRACTICE!
Hey guys,

I'll be sending out a group text as well, but I wanted to let you guys know that I reserved us an hour of practice time at the Ice Haus on Monday, August 25th @ 9pm. Please let me know if you can make it. I'd like to use that time to assign positions and talk general strategy!
Nick Aiello - Mon, Aug 4 2014
---
Welcome!
We are one step closer to the start of the session!

Please be sure to submit your $180 session fee through this website by August 12th and your $70 jersey/sock cost via PayPal by August 8th. (pay to nativesonsCAHL@gmail.com) Feel free to contact me or add a comment to this message if you have any questions or concerns!
Nick Aiello - Fri, Aug 1 2014